Your Guide to Wearing Women's Polo Shirts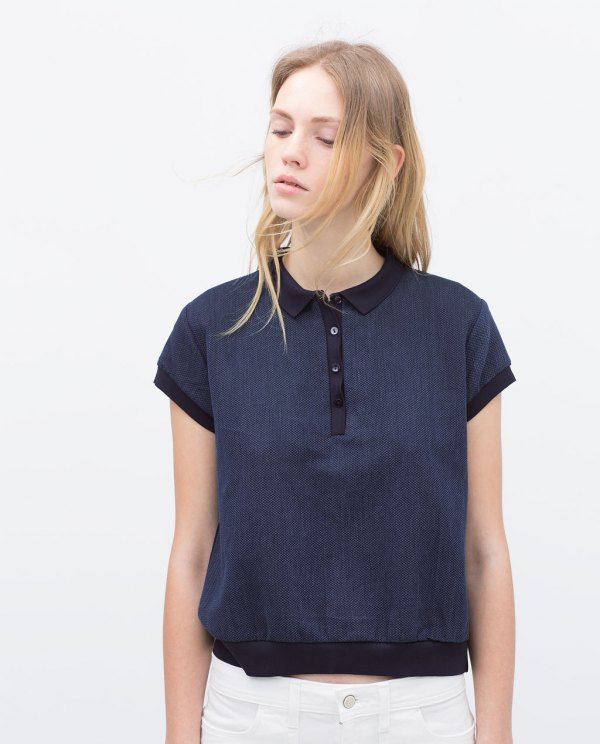 Polo shirts have been popular in the fashion industry for a long time and have become an essential part of both men's and women's wardrobes. As such, women's Polo shirts can be worn on almost any occasion, whether to work or casual events with your family and friends. Hence, anytime is always a good time if it calls for wearing one. And considering they can be a fashion signature, this article offers tips on wearing one.
Advantages of Wearing Polo Shirts for Women
The following are some of the benefits of wearing Polo shirts:
These are flexible pieces of clothing popular among individuals of all ages.
It's a summer classic, with fabrics developed with moisture-wicking characteristics to keep you cool and comfortable for the whole day.
You can personalise them based on your tastes. They are also used in promoting businesses, advertising, and other promotional operations.
They are available in various hues, materials, fits, and designs. Customised polo shirts are also available to fit women requiring plus sizes.
You can use them on non-formal occasions, such as on an average Weekday or as part of your business dress on Fridays.
Polo shirts come in a range of hues and styles, and you can purchase them at several pricing points.
Things to Consider in Choosing One
There are factors to consider in choosing women's Polo shirts. These include:
Fitting
Polo shirts should be comfortable but never excessively tight when fit; they are typically slender fit. Also, lower armholes closer to the elbow define a classic Polo shirt form.
Slim fits are ideal for active people with a well-toned body, while these were traditionally designed to be longer at the bottom. Tucked-in customised golf polo shirts must never extend past your base or above your front zipper.
Untucked polo shirts must fall slightly below the waist. However, in recent years, many modifications have emerged from various parts of the globe, and they have usually tailored fits.
Materials
Blended textiles, for instance, are ideal for office settings due to their synthetic composition, which makes them more sturdy and stain-resistant. As such, polyester is an excellent content that does not wrinkle easily; however, it has limited ventilation. Silk is more expensive and provides greater comfort and lightweight garments, but pure silk loses colour quickly.
Colours
Polo shirts are available in various shades, with more materials and more popular primary hues. On the other hand, they look best when contrasted with most of your clothing or skin tone.
Price
The cost of the Polo shirts varies greatly, while the golden rule is that money is never a guarantee of quality. As such, each shirt can cost up to $1500.
Meanwhile, well-known companies sell high-quality Polo shirts at affordable rates, and they are not only comfortable but also long-lasting.
Features
The most excellent aspect of personalised polo shirts is that they include surprising characteristics. Pockets are also available on polo shirts, and they are commonly known as clothing openings or cuts.
Polo shirts are lovely for those who want to add more flexibility to their collection, but they can also be used advantageously by companies to assist and execute their aims.
There is no denying that consumers enjoy wearing these, and they are one of the top promotional goods in terms of profits. It's not just because they give a touch of glamour to a person's appearance but also because they contribute to the formation of self-esteem in many people's eyes.