the latest summer nail trend to know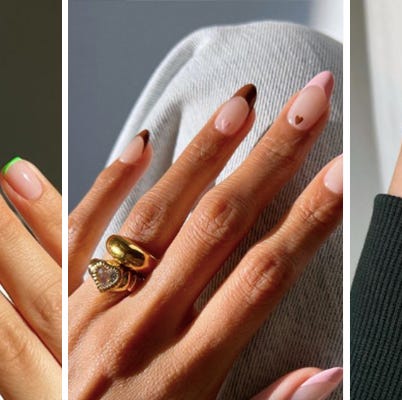 Come summer, dressing up your nails is practically on par with switching up your outfit. It's when to inject a dose of dopamine onto your hands; flit between colourful swirls, punchy nail art and bold neons and experiment with new, feel-good trends. The next one to add to your rotation? Coloured French tips.
You've likely spotted them doing the rounds on social already, but according to hair and beauty booking app Booksy, searches for 'Coloured French tips' were up +300% last week, likely in light of the warmer weather.
A move away from the classic French manicure – the matriarch of nails involving a band of white polish across the tip of the nail and a pinky hue underneath – coloured tips are now taking over, with bright orange acrylics and turquoise tones front and centre.
Below, we've picked the coloured tips that look best wrapped around an Aperol…
Advertisement – Continue Reading Below
This content is created and maintained by a third party, and imported onto this page to help users provide their email addresses. You may be able to find more information about this and similar content at piano.io
Advertisement – Continue Reading Below