Nigo's first Kenzo drop and Hermes' London gelateria: What's in Fashion?
It's been a long month, hasn't it? Well, darlings, now that your detoxing is over and you've warmed up your sartorial palettes with some menswear and couture shows, it's time to straddle into the new season. Spring is almost upon us, which means that it's time to dust off those sorbet tones and ditsy florals, and prepare to truly step into 2022 with your best foot forward. Thankfully, we have plenty to offer you by way of new collections, drops and fashion to whet your appetite. Literally. Hermès opened a gelateria in London this week to celebrate the gelato hues in its SS22 collection. Sure, we can't all have friends so kind as to litter us with Birkins at a birthday party (now that is what you call a goody bag) but we do have scoops of fashion news to keep us entertained and informed. Sit back and take a lick. I mean, look. Here's what's in fashion this week.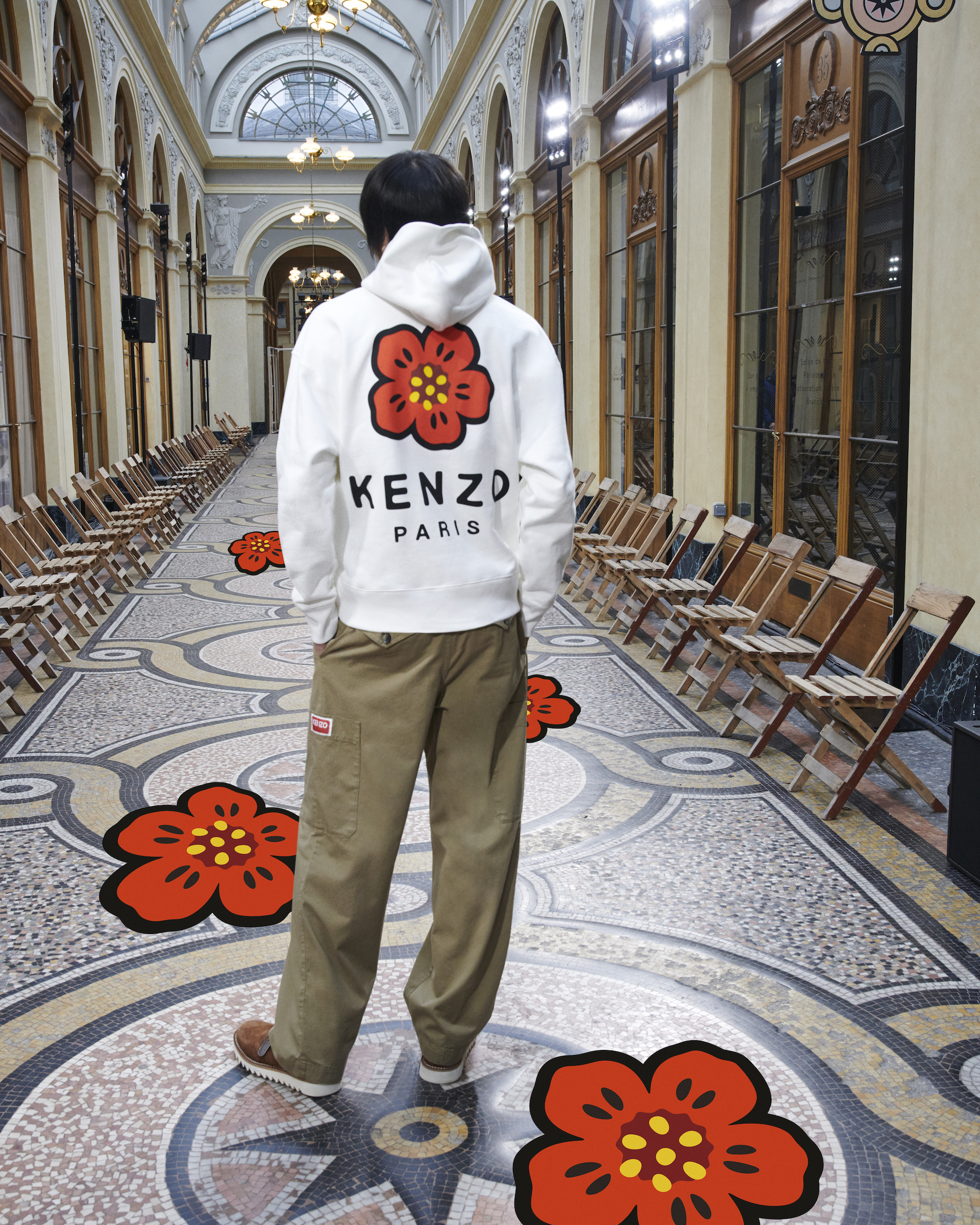 Image courtesy of Kenzo
Nigo-era Kenzo is here, and ready to shop now
When it was announced that Nigo — one of the godfathers of modern streetwear — was the new creative director of Kenzo, it was only inevitable that he would shake things up at the LVMH-owned house. After all, Nigo is not your typical ready-to-wear designer; his design philosophy is just as much about how a piece of clothing is sold, rather than simply what it looks like. A pioneer of the whole clothes-as-music business model, his first port of call was to establish a new model wherein his collections would be released in monthly drops throughout the year. Think of it more as hit-singles, rather than a biannual concept album. The first is a handful of looks from his debut AW22 collection, shown last month in the Paris arcade where Kenzo Takada first opened his store in 1970. All of them feature the Japanese boke flower, in that signature graphic, almost cartoon-like quality that Nigo has made a central tenet of his work over the last three decades. It's genderless, naturally, and consists of hoodies, T-shirts, jersey cardigans and sweatshirts — embodying the 'real-to-wear' ethos that provided the title for the collection. Why wait six months before planning your AW22 look? Snap yours up now.
Hermès screams for ice cream 
Last night, Hermès opened perhaps the most fabulous gelateria in the world. Taking over the Old Sessions House in London, the French house spared no expense in creating a lavishly creamy one-night-only environment to set the stage for Nadège Vanhée-Cybulski's ice cream-inspired SS22 collection. Craftsmanship is their thing, so nothing was done by halves. Conceived by British artist Georgina Starr, the set had a touch of 1930s Busby Berkeley movies, made up of immersive clouds of ice cream from which dancers, models and actors appeared and hypnotically vogued while holding big blobs of sorbet-like colours, silk-wrapped drumsticks tingling away on giant triangles in the background. It was more surreal than it sounds. Then again, this being Hermès, anything is possible, whether it's handcrafted apple holders to an immersive universe in which Roisin Murphy performs in a fringed-leather cowgirl outfit. Yes, really. One of the loveliest things about that universe is that, although the house is very serious about its waitlists and prices, ultimately it's a very playful house. Who else would throw a one-night celebration of ice cream colours — noisette, blood-orange, almond-green, vanille, violette — with a handmade set, choreographed performance and specially-made flavours of actual ice cream as nibbles? Only Hermès, fashion's most deliciously luxurious brand.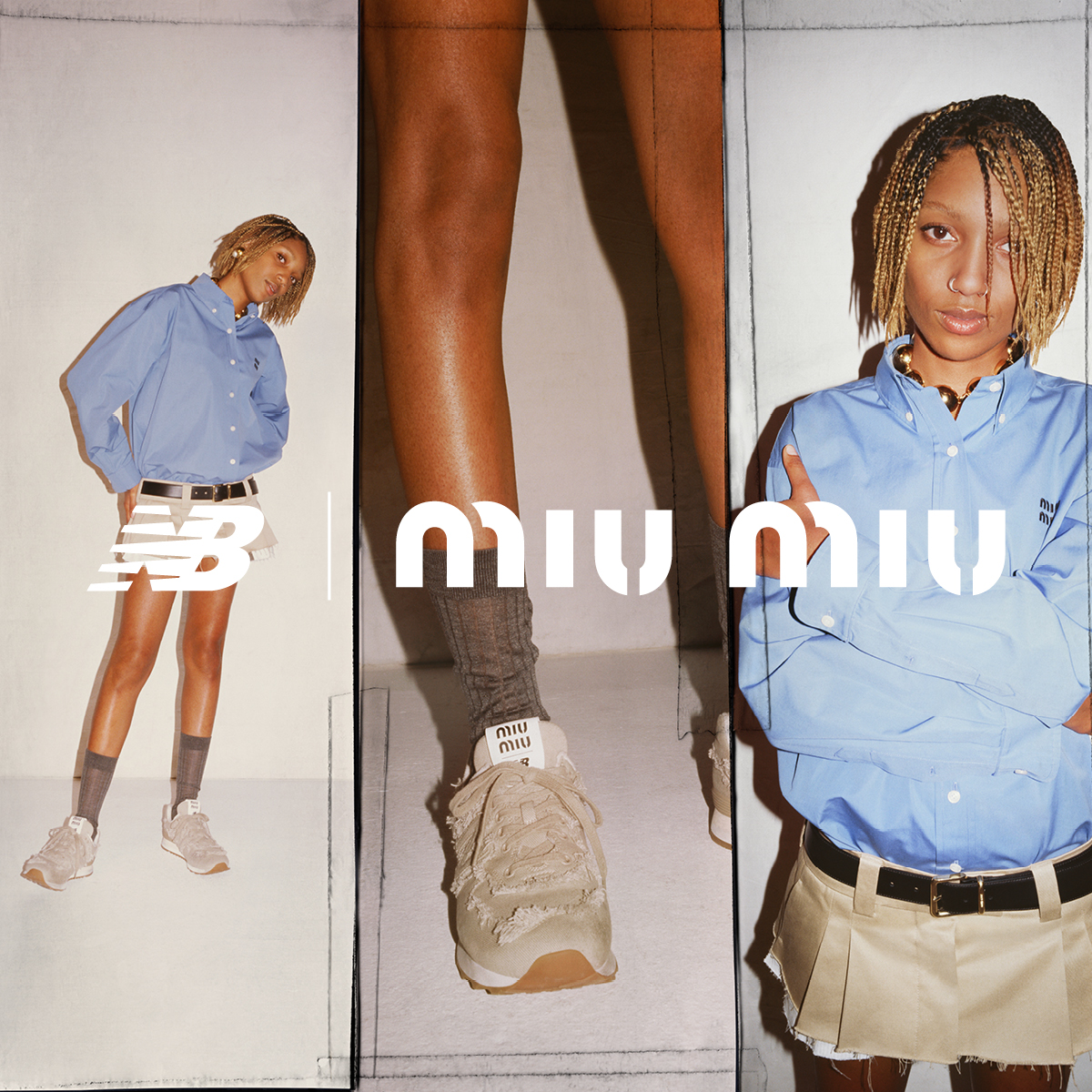 Image courtesy of Miu Miu
 First, there was Pradidas. Now, there's Miu Balance.
Back in October, the Miu Miu SS22 show left us gooped and gagged for obvious reasons. Those bare midriffs and slashed school uniforms? Sex is back! Skin is in! Free Britney, Miuccia Prada seemed to be silently conveying! But while the world may have been distracted by the abbreviated proportions of those pleated skirts, shrunken sweaters and exposed bras — the footwear were equally demanding of our attention. The creamy-hued sneakers marked the first collaboration between Miu Miu and New Balance. These aren't just any sneakers. Riffing on 1980's 574 style, the made-in-Italy Miu-Balance sneakers (you heard that here first) come with frayed edges, echoing the slasher-effect hems of the ready-to-wear collection, as well as a tongue-in-cheek Miu Miu logo on the literal tongue of the shoe. First things first, revel in the delightfully lo-fi campaign shot by Tyrone Lebon and featuring model Alix Bouthors, singer-songwriter Liv.e and actor Mame Bineta. Then, head to miumiu.com to order your pair before they sell out. OA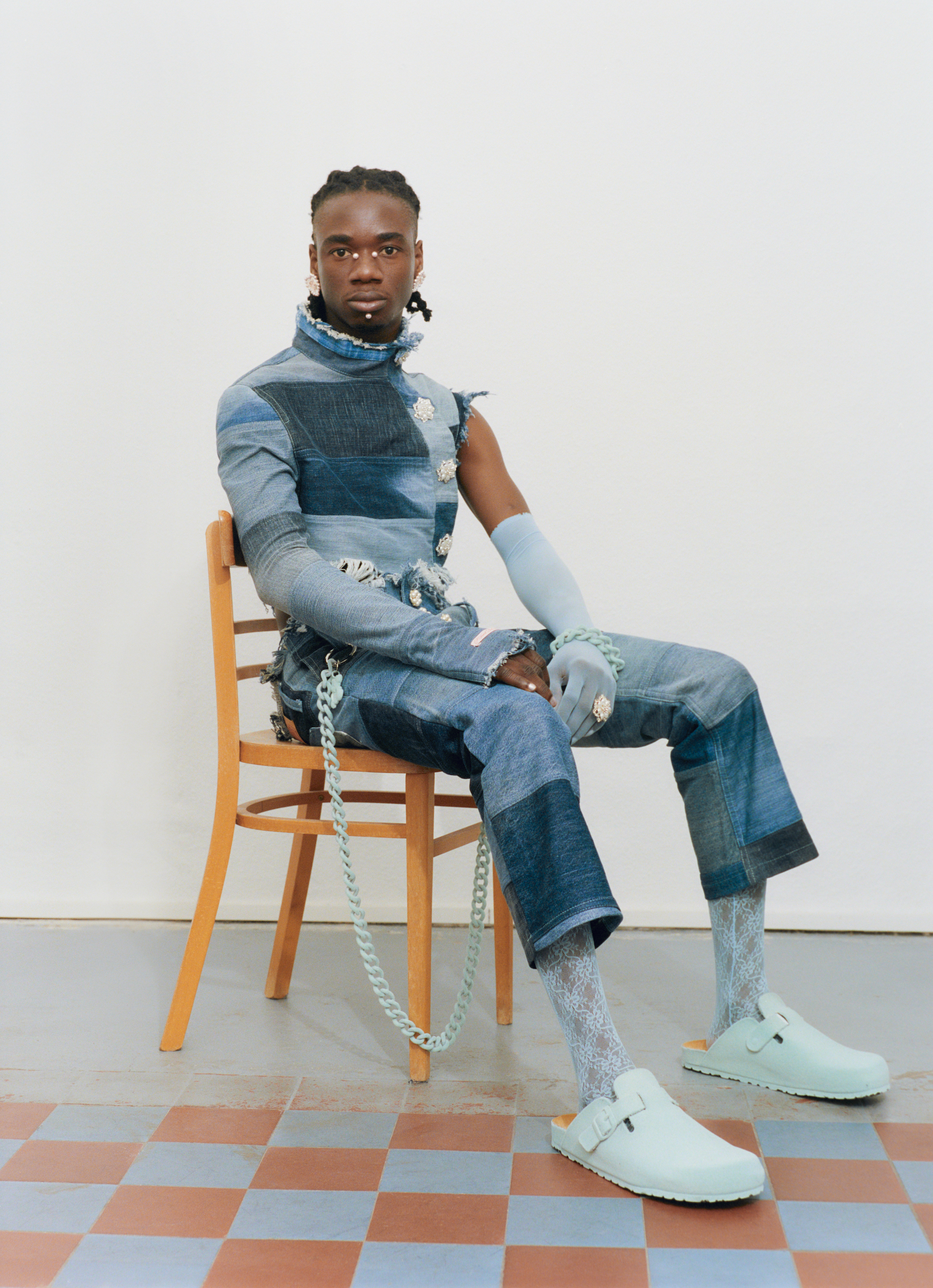 Image courtesy of Gerrit Jacob
A new name to know: Gerrit Jacob
As you're probably well aware, Central Saint Martins' MA Fashion course has a pretty solid reputation for incubating some of the most exciting voices in the industry. Back in 2019, one of the most promising of the year's crop was Gerrit Jacob, who opened the show with a collection that explored notions of taste, kitsch and class. Three years on from then, after time spent earning his stripes as a tailoring designer at Gucci, the young Berlin-based designer is back with a new collection that pushes these conversations yet further. Titled "A Secret Between Us", it sees Gerrit explore his chosen theme by way of garish airbrushed leather outerwear and laddered knit crop-tops; patchworked denims and slouchy satin tailoring. Sounds stunning, right? Well, here he is himself to fill us in on the concepts behind the clothes.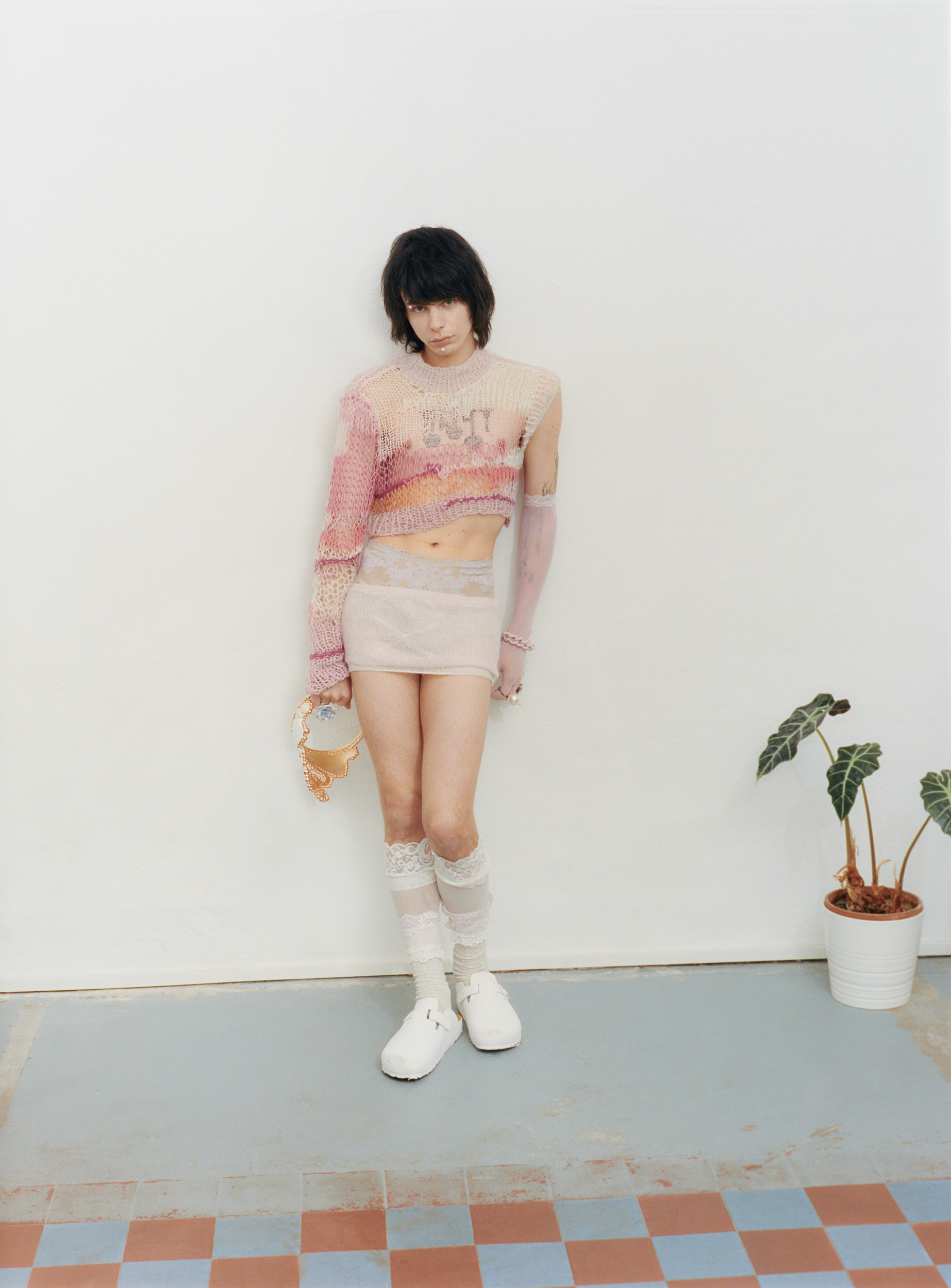 Image courtesy of Gerrit Jacob
Tell us a bit about yourself, and what draws you to fashion as a means of creative expression.
My name is Gerrit and I grew up between Hamburg, Germany and a town further north called Bad Bramstedt (the two cities that Karl Lagerfeld was also from!) and I am currently living and working in Berlin. Something I really love about fashion as a means of creative expression is how it provides a reason to express oneself through different disciplines. Whether it is film, illustration, photography or graphic design — it really gives you an excuse to dabble in any visual discipline and it is a big reason as to why I have chosen to take this path!
How would you introduce the collection? What was the main jumping-off point for it?
Exploring the false dichotomy of kitsch vs. rough, 'A Secret Between Us' is an examination of class contradiction. In the collection, I referenced the photography works of Pierre et Gilles, the personal style of Mickey Rourke and Jeff Koons' 'Made in Heaven' series he made with then-wife Cicciolina – all of them are rather graphic & excessive – it's about reappropriating and reclaiming those aesthetic markers through the lens of German working class aesthetics. The presence of the small luxuries one indulges in to maintain sanity is also an important presence within the collection, ranging from pearls as buttons and on the jewellery to grandma's beloved bag, decontextualised with the tiger airbrush motif.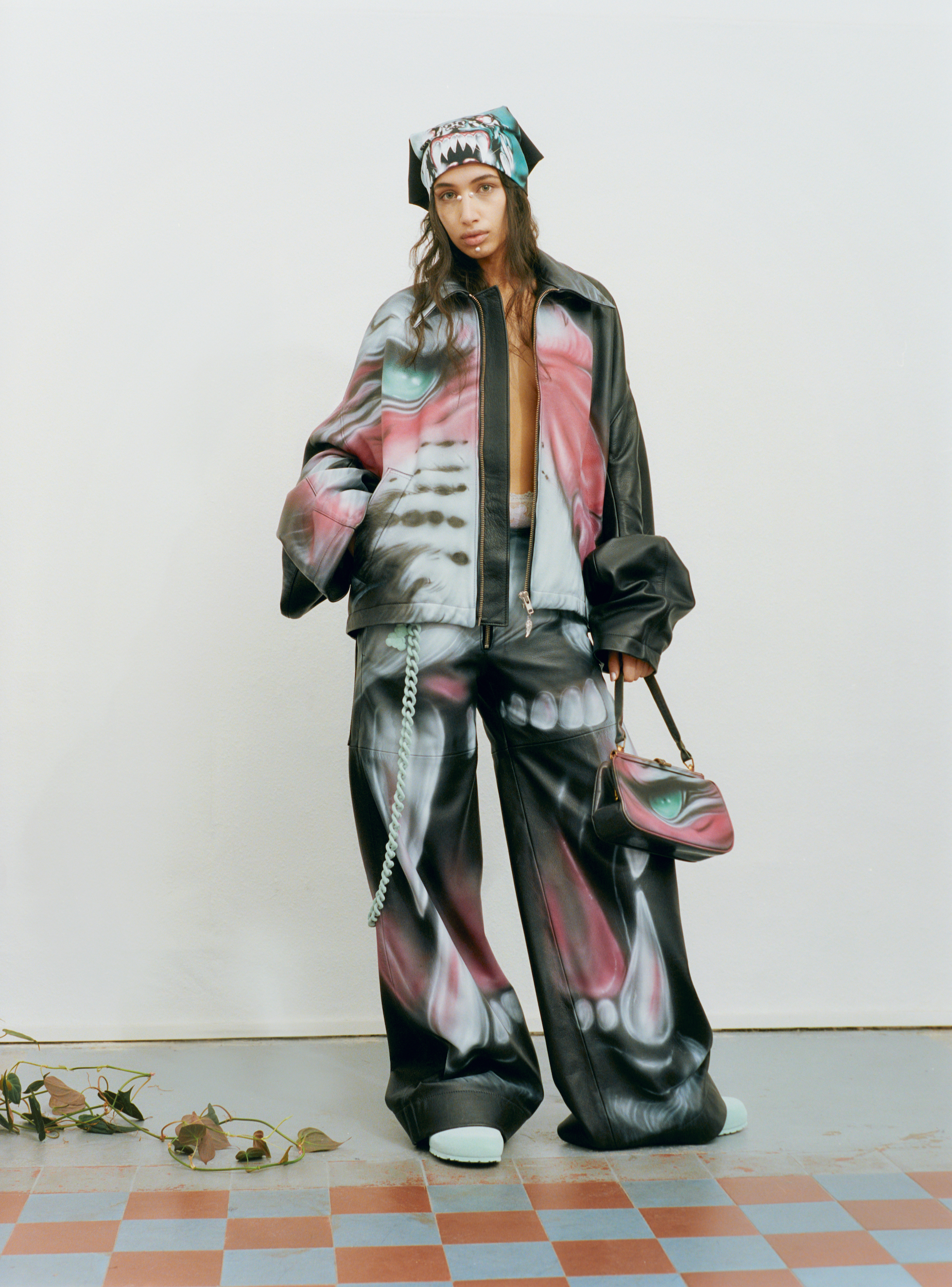 Image courtesy of Gerrit Jacob
Give us three images that were on your moodboard.
Mickey Rourke out and about in LA, lots of 80s & early 90s Versace, and my favourite bits from the Satin Fetish Forum.
Is there a particular piece or look that you think of as a cornerstone for the collection? 
For me that would definitely be the swan coat look, it was the last piece I finished for the collection and to me combines all the elements I wanted to bring together within different parts of the collection. I, for a very long time, tried to combine those elements of kitsch with the harshness of the black leather and when I finished that pieces I really felt like it was all coming together.
Are there any particular pieces or techniques that you'd like to highlight? 
One of my main aims in terms of the technical aspects of the clothes was to get my airbrushing to a level where I felt that it was able to become a main part of the collection. It involved a lot (!) of practice and trial-and-error — but looking at the final pieces, it really was the technique that encapsulates what I wanted to communicate on a creative and emotional level the most.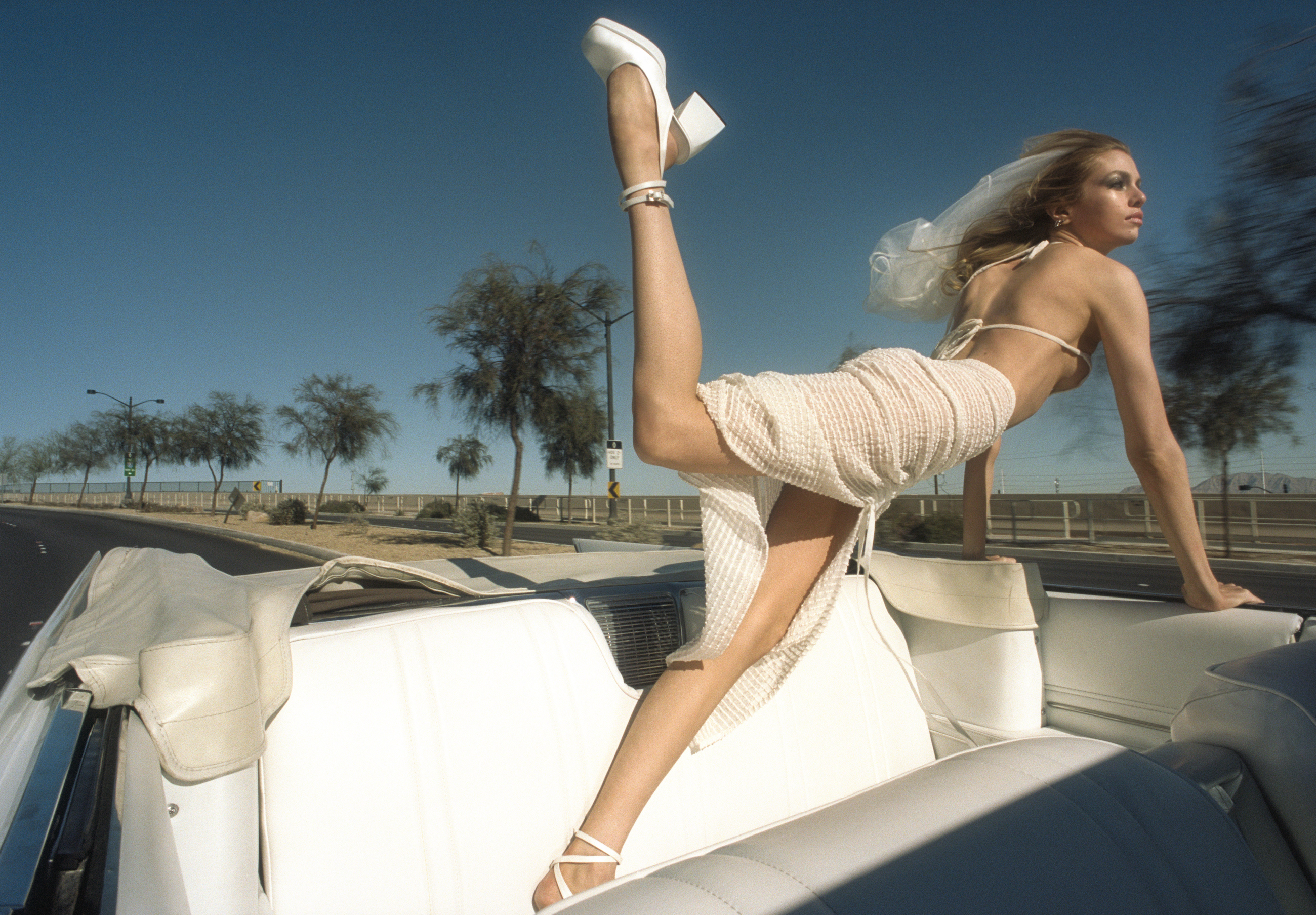 Image courtesy of Nodaleto
Nodaleto have made the perfect shoes to say "I do" in
Switching out Italian cobbled streets for Vegas chapels is Nodaleto, the ever-so-70s, a-little-bit-90s footwear brand that has just launched its first bridal collection. Channelling something old, something new, something borrowed, and something blue — the collection is timeless yet modern, collaborative and sexy. The inspiration behind it was designer Julia Toledano's own engagement, as well as iconic pop culture references. Think: Madonna's "Like a Virgin", James Bond bombshells and Sharon Stone in Casino, mixed with the flair of Elvis impersonators! We're into it. Modelled on the stunning Stella Maxwell and photographed by Hugo Comte, Nodaleto defines their bride as "finding a chic and minimal comfort in her innate wild and campy personality". Brides-to-be (and lovelorn wistful singletons), go check out the full chunky heeled collection up on Nodaleto's website now. TG
Who better than Kendall Jenner to showcase Givenchy's Kenny bag?
When Matthew Williams put on his first ever show for Givenchy in autumn last year, it was a spectacle filled with ruffles, frills, graphic prints and sharp tailoring that left our eyes whizzing around. Now, alongside German photographer Heji Shin, he brings that same energy to the brand's SS22 campaign film. All the elements we loved from when we first saw the collection are in there: those shearling-lined sleek rubber trainers, collars sprouting even more collars, the G-cube locks which have become such a key-part of Mathew's vision for the house. And of course, The Kenny; Givenchy's signature bag for the season in the hands of none other than its name-mate Kendall Jenner. As the supermodel pulls apart the petals of a rose, it echoes the luxury bags hand-draped ruching and soft touch — as well as the opulence of a sequin-soaked option. Josh Smith, the artist whose work was stitched into the collections detailing, imparts his distinctive artistry on the campaign too. Watch the stunning film for the collection above. TG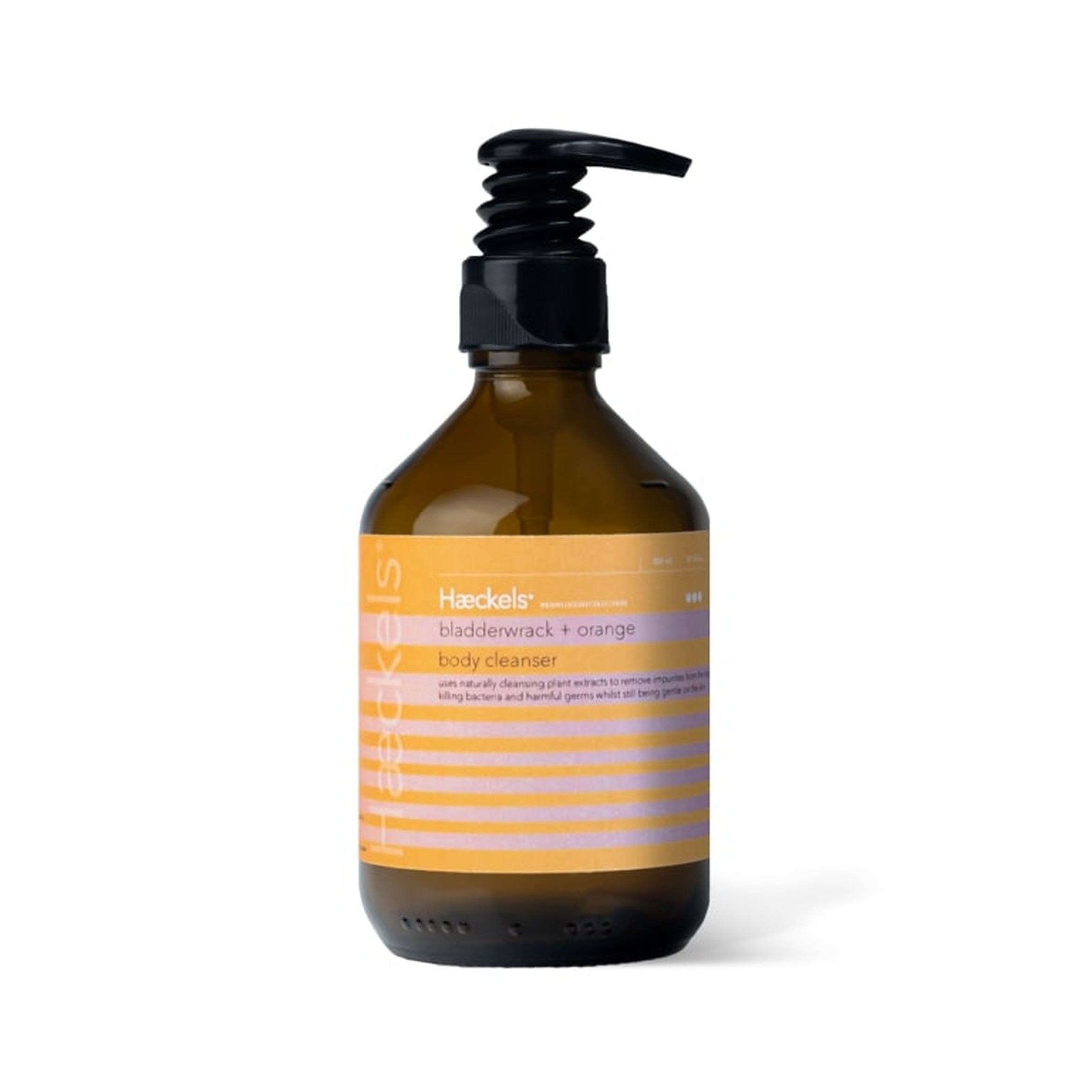 Image courtesy of Haeckels
Haeckels brings the Maldives to your makeup bag
There is no place we'd rather be right now than bathing on the white sandy beaches and swimming through the crystal waters under the sun in the Maldives. While we may not be able to jump on the next flight out to the beautiful South Asian island, a new collection from Haeckels can at least make our skin look like we've just stepped off its beaches. The sustainable skincare brand, which uses natural ingredients to protect our oceans and our pores, has released their Indian Ocean collection. There's an orange body cleanser, a neroli body balm and verbena hand cleanser using anti-bac botanicals! There's also bio-energiser grapefruit and lime hair products made to give your locks that freshly-stepped out of the ocean glean. Made from locally-foraged ingredients and hand-picked indigineous seaweed known as bladderwrack, it's exclusively made for the Patina, Maldives natives and hotels. But there's no need to stuff your handhelds with hotel freebies on your next Maldives holiday, because for one week only the Indian Ocean collection is available to purchase online for all! TG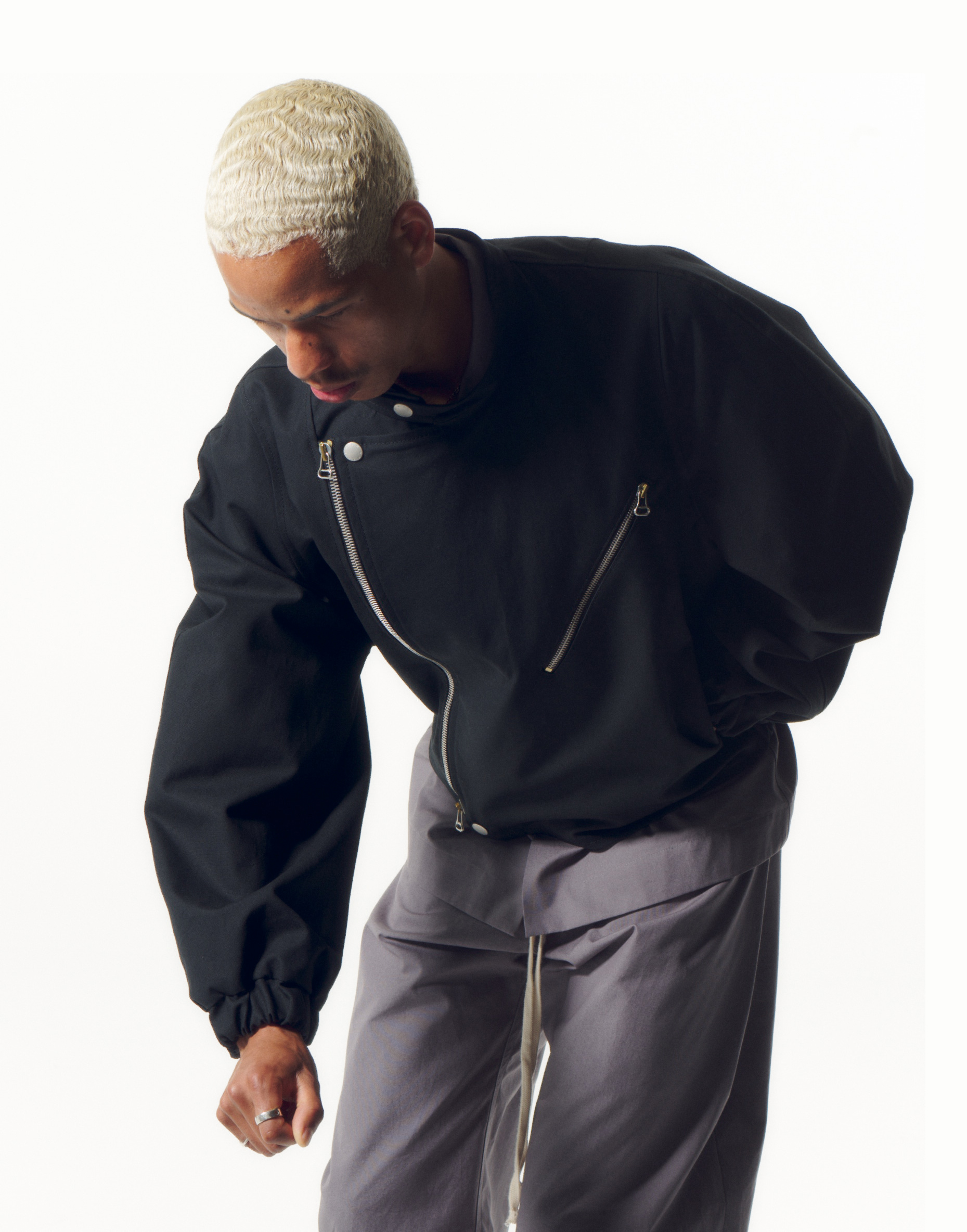 Image courtesy of Matches Fashion
CSM graduate label 3MAN is coming to Matches Fashion
If you're looking for an exciting young new designer to check out, look no further than Central Saint Martins MA graduate Joshua Walters. The Leicester-born designer's label, 3MAN, is coming to Matches Fashion this month. Joshua has already built up quite a fanbase for himself in the UK and Japan where his genderless, utilitarian style has been available while he was still a student, but now he's about to go global as his stock gets scooped up by arguably one of the best luxury retailers. His minimalist, astutely-tailored designs are represented in a few of the items including military-style stiff shirts, fitted white denim jackets and collarless 70s floral print tailoring, all working to reinvent the definition of British culture. Using organic materials to keep his SS22 collection sustainable, keep an eye out for him on Matches Fashion. Even better, buy something to help him on his way. TG