New exhibition showcases beautiful, creative uses for waste
Over the past 40 a long time, the total of waste Singaporeans generate has enhanced seven-fold, to 7.7 million tons in 2017 alone. Each individual day, about 2,000 tons of squander are dumped on Pulau Semakau, a small island 5 miles off the southern coast of Singapore. It is the country's only landfill, and at this charge, it will operate out of area by 2035.
For decades, Singapore has been performing on increasing its relationship with squander. Considering the fact that 2003, it has been treating wastewater to create ultraclean, substantial-quality reclaimed drinking water (generally for industrial and air-conditioning functions). Now, a new exhibition shines a mild on the need to have for a identical psychological change for client squander. Named Waste Refinery, it spotlights tasks by 20 designers who are applying waste as a primary materials in their do the job. On look at by January 16, it seeks to reframe trash like plastic milk bottles, food items scraps, and discarded textiles not as undesired components, but as important methods.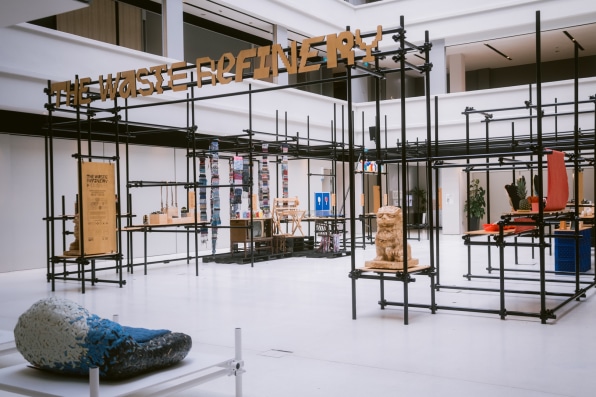 The exhibition was commissioned by DesignSingapore Council—a subsidiary of the Singapore Financial Enhancement Board that sees design as a device for business advancement and innovation—and curated by creative style company Kinetic. Spanning fashion, home furniture, art, craft, and product innovation, it provides a huge array of solutions shown under a cover of repurposed scaffolding that was sourced from previous development jobs.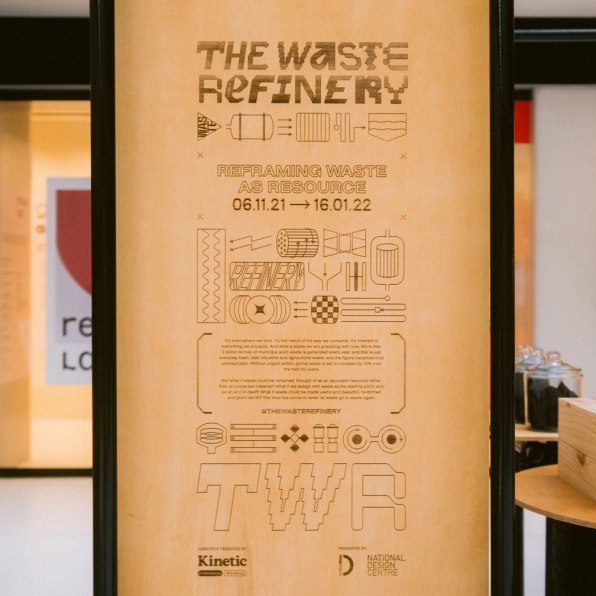 There are biodegradable purses built from postindustrial waste like discarded fruit peels (by Berlin business Sonnet155) flip-flops manufactured from waste rubber and discarded old sneakers (by Indonesian enterprise Indosole) leather-based-like textiles designed from pineapple leaves (by Philippines-based mostly Ananas Anam) and ping-pong rackets built from plastic milk bottles (by Australian industrial style and design studio Préssec).
It's worth noting that Singapore boasts significant recycling rates for its industrial and building waste (98%), scrap tires (95%), and wooden (64%). That said, products like plastics, textiles, glass, and ceramics are not recycled anywhere close to as a great deal (only 4% for plastics and 11% for glass). "That's what consumers use the most," describes Mark Wee, the government director of DesignSingapore Council. "This is a good way to illustrate for a consumer viewers how waste could be utilized in imaginative means."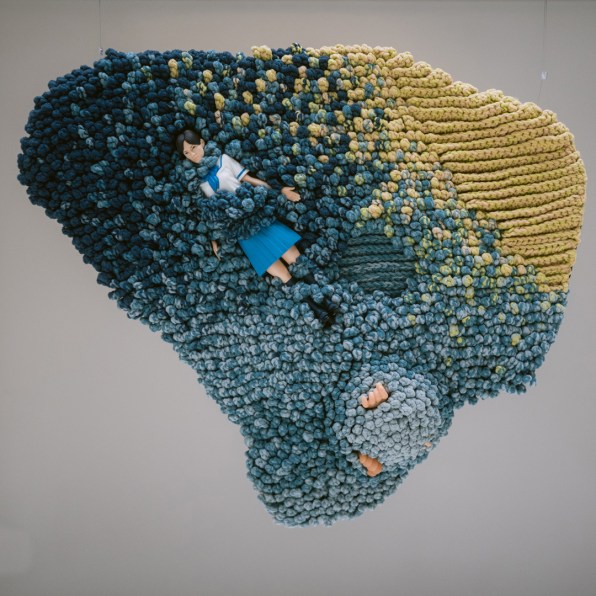 The exhibition seeks to make an invisible dilemma highly seen by supplying resourceful solutions. But for world squander to be lowered in any sizeable way, the projects would want to be scaled dramatically. This may well be the best target of the exhibition, but it's one quite formidable, really tall order. In the meantime, the thought is to shift perspectives and encourage persons to lower their intake in the to start with position, or look at techniques to prolong the life span of the products and solutions they use.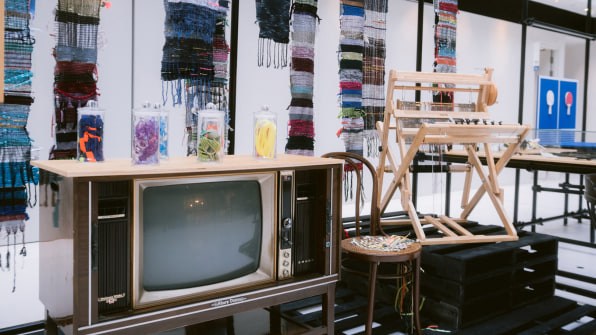 For instance, the exhibition features a collaboration amongst neighborhood home furnishings retail store Hock Siong and Singaporean textile business Soft Studio, which mended weakened chairs working with colourful yarns, by themselves salvaged from discarded textiles and other squander elements. The repairs are quite seen, and the chairs aren't meant to be sat on yet again, but the artwork project indicates that damaged objects really do not have to be trashed. "Even if you have a broken chair it doesn't indicate it is gone," suggests Pann Lim, cofounder and resourceful director at Kinetic.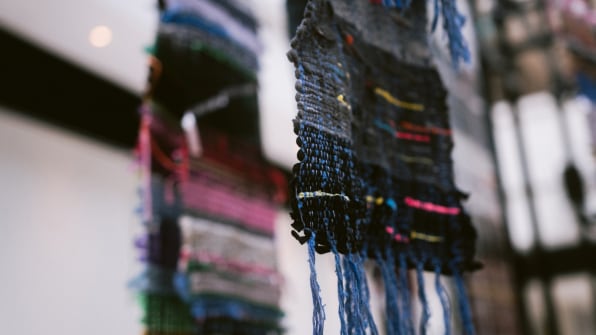 Waste Refinery is not the country's first squander-connected inventive undertaking: In January of this yr, another exhibition by DesignSingapore Council, R for Maintenance, showcased the probable and inherent value of restoring by matching 10 designers with 10 damaged objects in have to have of a 2nd lease on life. Now, the curators are hoping that Waste Refinery will encourage people to adjust their behaviors, and companies to improve their manufacturing procedures. "We have to feel about the things close to us that we eat that can turn into anything else, not just go to [Semakau] island," Wee states. "That's when layout comes in."