How to Choose Dresses for Modern-Day Bridesmaids?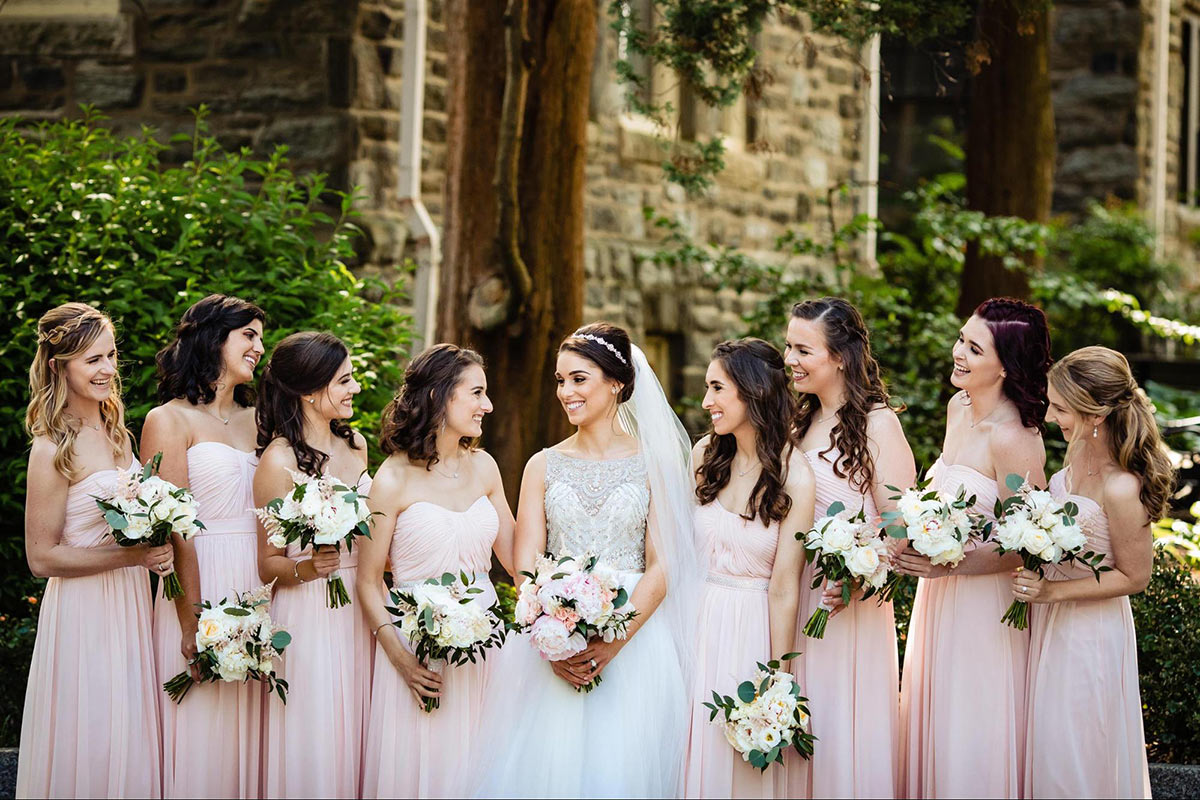 Bridesmaid gowns have been around for decades, and eventually, there have been some significant changes. Your traditional bridesmaid gowns may have been the best option when you were younger.
Modern bridesmaids need to be comfortable and stylish, especially if they need to keep up with the rest of the bridal party. The following are a few things to keep in mind when buying bridesmaid dresses these days.
All About Neutrals
Bridesmaids today want to wear dresses that are both versatile and flattering. Always go for neutral tones because they are more subtle. These may also be altered for regular wear and can be used for other formal occasions.
Neutral tones may also go with almost any wedding theme or décor. Accessories may always be used to add a splash of colour. A vibrant item of jewellery or shoes to go with your neutral gown would be perfect.
Choose an Appropriate Neckline
The neckline is a great detail to pay attention to. You should find a neckline that flatters the shape and size of your bridesmaids. Moreover, it's an important factor to consider when you want it to be wearable again.
A classic scoop neck is always a safe bet. It looks good on everyone and works well in formal or casual settings. In comparison, a sweetheart neckline dress strikes a beautiful mix between modest and sensual.
Think About the Fabric
You'll need a flattering fabric that's thick enough to conceal any undergarments. However, it should not be so thick that it is uncomfortable on a hot day. A more forgiving fabric, such as silk or chiffon, can be used rather than a rigid material like brocade or satin.
Furthermore, the fabric should be comfortable enough to wear all night. Moreover, keep in mind that your bridesmaids will most likely want to accessorise. So, it may be best to select a dress with simple features and minimal embellishment.
Understand the Importance of Fit
Modern bridesmaid gowns might have a different look than traditional ones. But, they still need to flatter all body types. So, always choose dresses with a forgiving cut that compliments all of your bridesmaids' figures. Doing so assures that they will all look their finest on your important day.
Consider the Wedding Venue
Depending on your venue, you can set your bridesmaids up for a relaxing day. The style, fabric and colour of the dress should complement the season and location. For example, a cozy knit dress is perfect for a winter event. In comparison, chiffon or lace is better suited for a warm-weather affair.
Further, consider how much time your bridesmaids will be outdoors. You may want to opt for lighter fabrics if you have an outdoor ceremony.
An example would be a semi-formal wedding at a high-end hotel. A short bridesmaid dress would be appropriate for the occasion. However, if your wedding is being held at a church or synagogue, it would be best if your bridesmaids wore long dresses.
Final Words
When choosing bridesmaid dresses, give your bridesmaids different options that they will love. Make sure you consider their preferences and body types when making a decision. After all, you're not just looking for something they can look stylish in. You're also seeking a garment that they're excited to wear for the big event. So, keep the factors mentioned above in mind before buying gowns for your bridesmaids.