How Seven Designers Interpreted the Theme of Play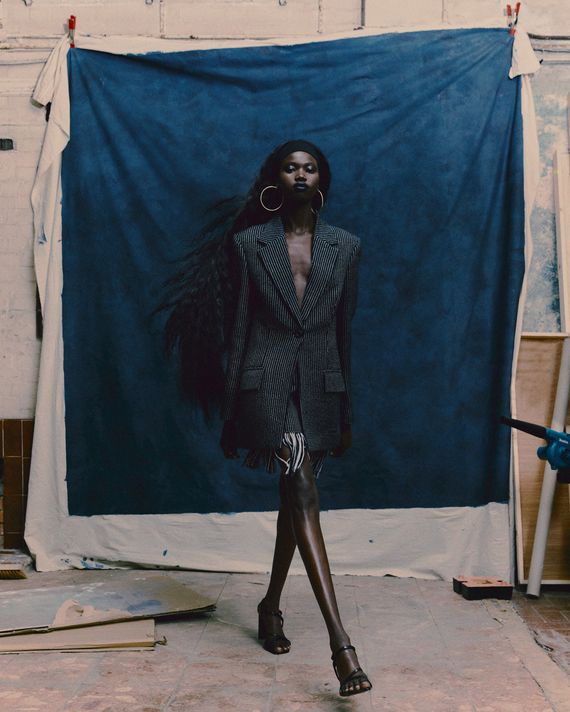 In the fall of 1989, Martin Margiela invited the fashion industry to an unlikely show venue: a playground. In the front row sat children from the local Parisian neighborhood, who had been enlisted to make the invitations from cardboard. The show was the first of its kind, but it inspired other collections that explored the idea of play. For example, John Galliano had models dressed up like paper dolls for his fall 2000 collection, with naïve, paint-style drawings on their faces that included cat whiskers. In spring 2005, Alexander McQueen turned his runway into a supersize, light-up chess set for his show, titled "It's Only a Game," showcasing poofy dresses decorated with carousels and candy. That same season, Dries Van Noten had models walk on a long dining table.
This year, the theme of play was explored by nine designers from seven young labels — Priya Ahluwalia, Saul Nash, Peter Do, Jordan Dalah, Maxwell Boko and Mmuso Potsane of MmusoMaxwell, Rui Zhou of Rui, and Kevin Nompeix and Florentin Glémarec of Egonlab — who were each given cash from the Woolmark Company and a prompt to interpret the theme of play in any way they saw fit.
The designers are the finalists of the 2022 International Woolmark Prize, which was started in 1936 and today promotes innovation in merino wool. Earlier this month, the prizes were awarded at 180 Strand — a London Fashion Week hub and an infamous building in London for creatives — by a judging panel that included Riccardo Tisci, Naomi Campbell, and Marc Newson.
Saul Nash — a dancer turned designer who explored play by using lots of color in rippling motions that "mimicked the kinetic lines of the body" — won the Woolmark Prize this year. He drew upon his break-dancing experience to create a dressy tracksuit that "liberated men from the negative connotations of sportswear." It was the first time Nash had used merino wool — one of the original performance textiles, thanks to its natural ability to absorb sweat. "Creating clothes that aren't 100 percent microplastic is important to me."
A design by Nash.
Photo: Daniel Archer
Zhou, a Chinese designer known for her ladder-effect knits, probed with the notion of movement as well. She crafted her collection using 3-D machines that enabled her to play with form and fabrics: Some tops were infused with fishing wire to create swirling-shaped sleeves; seamless dresses were so thin they verged on transparent; others were crocheted together from miniature leaves, as if they had fallen from a tree. Loose Jacquard knits were embellished with almost-invisible Swarovski crystals.
Designs by Rui Zhou.
Photo: Daniel Archer
A design by Zhou.
Photo: Daniel Archer
Designers Maxwell Boko and Mmuso Potsane, of the South Africa label MmusoMaxwell, wanted to show that play can have a purpose, so they used the theme to acknowledge a serious issue in their home country: the cultish phenomenon of religious healers who charge people for prayers. Their collection, which won Woolmark's Karl Lagerfeld Prize for Innovation, featured woolen jackets with embroidered patches that included the words "Hope," "Miracle," and "Peace." They were crafted to look like clothing tags. "You can even buy a miracle," says Potsane. "Everything today is a transaction."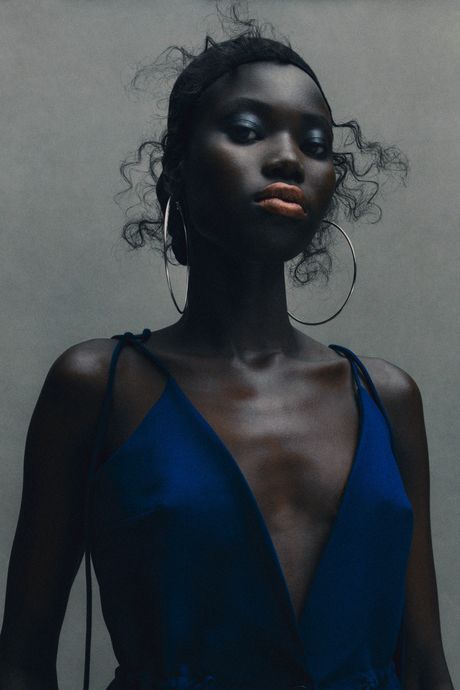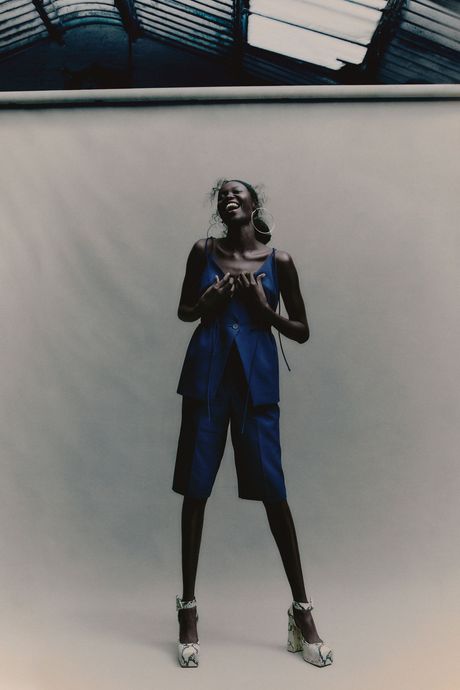 The genderless designs of Parisian label Egonlab too toyed with the notion of religion. A red papal coat was inspired by traditional priests' vestments. It was a nod to the idea that fashion is a religion: "We were having fun with semantics," says co-founder Kevin Nompeix. "We interpret the game not literally but figuratively." The pope cape, he says, "evokes our belief in a more just and respectful world for all, where people can be who they want to be."
A design by Egonlab.
Photo: Daniel Archer
Egonlab.
Photo: Daniel Archer
The other finalists included Peter Do, a Vietnamese American designer based in New York City, who based his concept of fun on the notion of dress-up. His strict, monochromatic palette would not normally be considered playful by any stretch of one's imagination. But with it, he conceived a tight capsule with adaptable sleeves, zippers, and belts. The 22-piece collection can be styled 365 ways: Do even created an accompanying book, a sort of sartorial calendar offering a look for each day of the year. "I love the idea of someone waking up, opening a page at random and wearing whatever's in the picture," he says. "Fashion enables you to be whoever you want to be."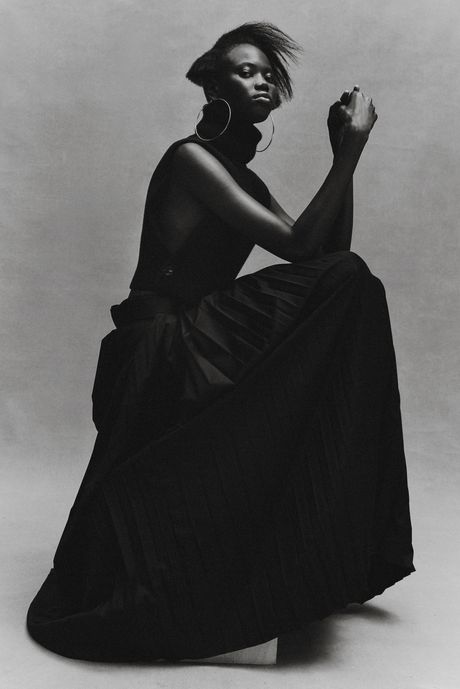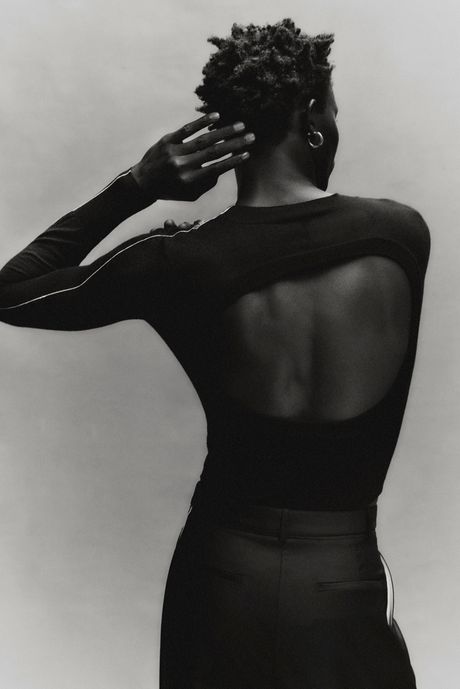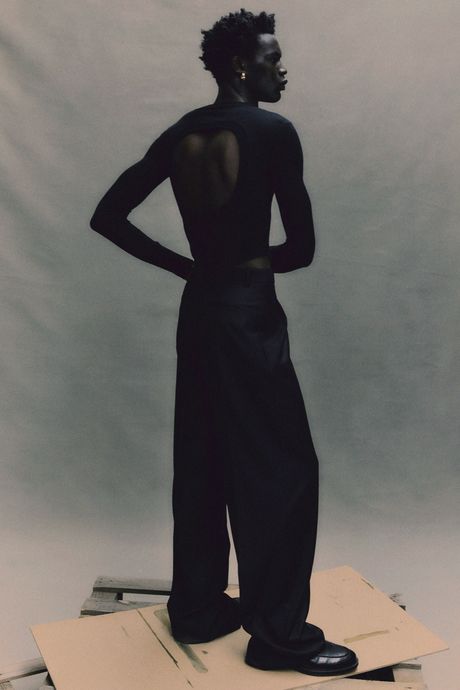 London-born designer Ahluwalia referenced Bollywood and Nollywood films in her collection as an exploration of her Indian and Nigerian ancestry. Ahluwalia played with saturated shades creating a mash-up of Jacquards and knits — dyed using natural spices — into slinky dresses, big bucket hats, and bell-bottomed pants. Now a convert to plant-based dyes, Ahluwalia plans to carry on experimenting with them in her collections going forwards. "I never had the ability to try non-chemical alternatives before," she says.
A design by Priya Ahluwalia.
Photo: Daniel Archer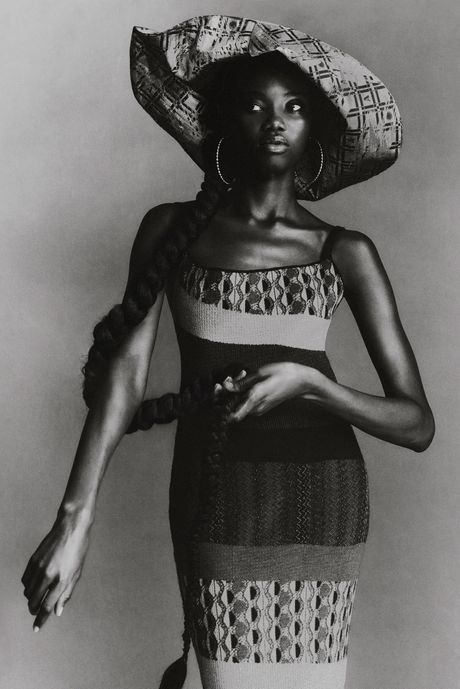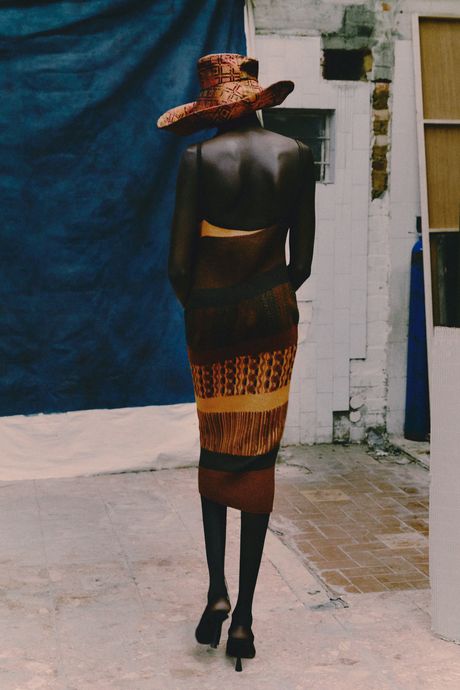 Jordan Dalah — who, like Woolmark, is based in Sydney — usually creates sculptural, technicolor collections that are theatrical, but instead, created muted, milky-toned garments that mimicked a spring lamb. For example, the shade of pink he used was inspired by the spray paint found on a sheep's fleece that farmers use to count and distinguish their flocks from others in the pastures.
A design by Jordan Dalah.
Photo: Daniel Archer
One maxi dress featured a large padded hemline that hovered above the floor like a flying saucer. Its silhouette riffed off the bulbous shape of a sheep; Dalah had been inspired by a photography series taken by his friend, who had taken photographs of the cuddly animals. The hems, stuffed with natural wool for the first time, were "really soft and squashy and cushiony, like a lamb."
A design by Nash.
Photo: Daniel Archer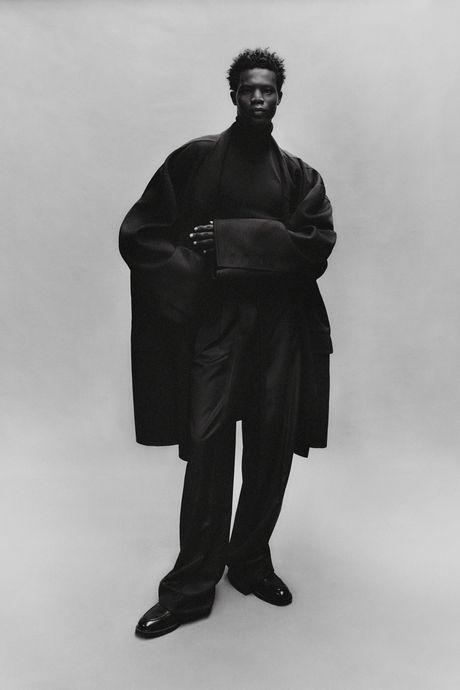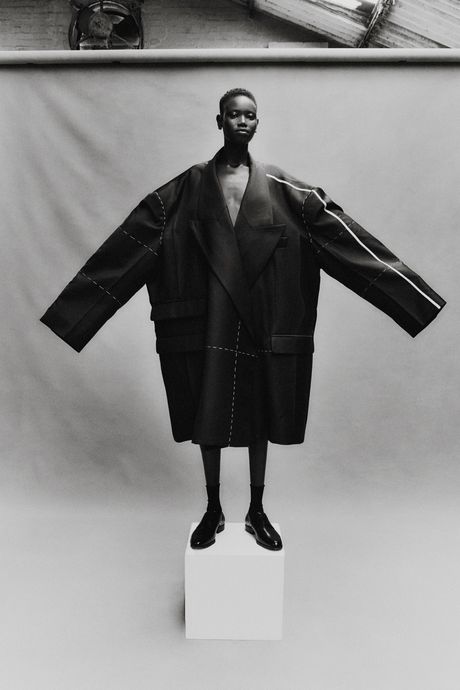 A design by Egonlab.
Photo: Daniel Archer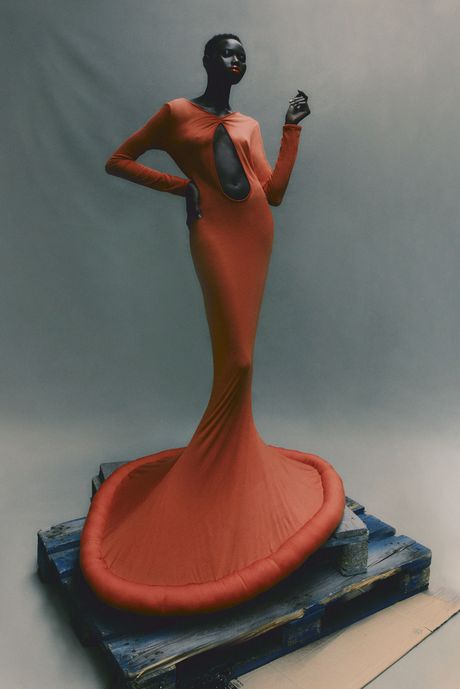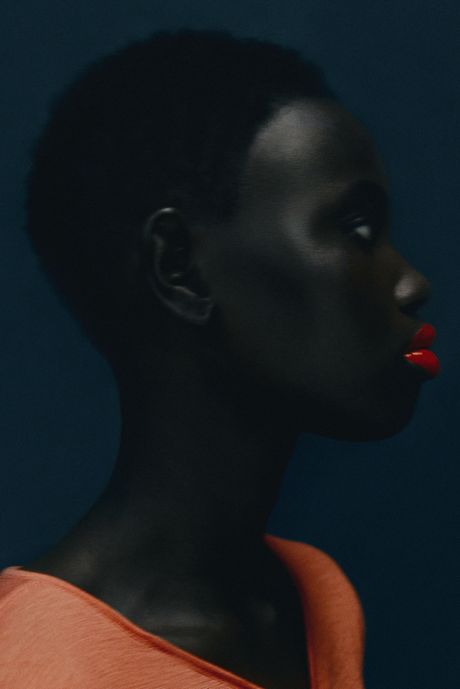 A design by Egonlab.
Photo: Daniel Archer