Bridal outfits for the wedding in winter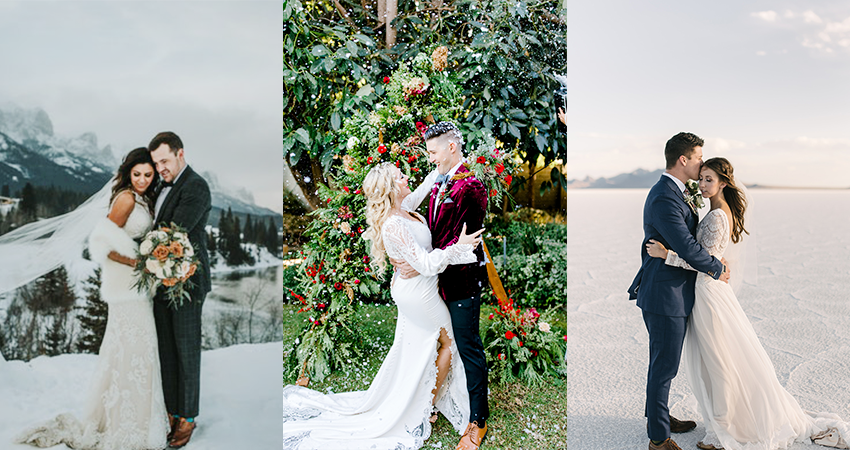 It is true that people prefer planning their wedding in the summer season, but many people plan it in winter for various reasons. It becomes difficult for the bride to decide what to wear in such cases. However, there are some beautiful ideas you can use to tackle the chilling winter weather on your important day.
Brides often get confused between options like wearing a bridal fur jacket or a simple leather jacket. Some brides like to go with the elegant classical vibe, but some want to experiment with unique ideas.
The following winter clothing options will give you more options to choose from and decide the best option for you:
Long sleeves
If you have planned for a winter wedding but don't want to wear a jacket or pullover, you can purchase a wedding gown with long sleeves to protect you from the chilling wind and maintain your desired look. For example, a wedding gown with lace sleeves looks beautiful.
Fur jacket
As winter weddings are becoming more popular, brands are also manufacturing more winter options for a bride. The bridal fur jacket is the most popular and reliable option for a winter bride because it gives the gown an elegant and royal look and protects you from extreme cold environments.
Cape
You can experiment with your look by wearing a thick fluffy winter cape on your gown, it will not only protect you from winter but also give you the feel of royalty. You will feel like a classic film character.
Shrug
You can also layer your beautiful white gown up with a contrasting shrug. It will give a bold fashion statement that will make you stand out as a bride. Shrugs come in different shapes and styles, such as short shrugs made with fur, long shrugs with off-shoulder features, etc. You can experiment with a unique shrug style so that it compliments your wedding dress.
Bolero jacket
Bolero jackets are a beautiful fashion trend that is becoming popular in bridal outfits. So if you are planning for a winter wedding, you can also purchase an elegant bolero jacket made with fur or satin that will add a nice final touch to your gown. You can also use it later by pairing it with your other casual outfits.
Leather jacket
Many brides want to stand out by experimenting with outfits on their wedding day. Hence, they pair their beautiful gowns with leather jackets and boots. It keeps their hippy vibe intact and also protects them from winter. There are different styles of white leather jackets available in the market.
Denim Jacket
Not every woman is interested in the classic white gown bride theme; some women feel more comfortable in jeans and denim jackets. Hence, they wear unique outfits like white gowns, sneakers, and denim jackets to feel good about themselves.
All these points enlist different options for a bride to choose from in order to complete her wedding ensemble. They can choose from a bridal fur jacket to a bolero jacket for their winter wedding. You can find many fashion brands that manufacture winter outfit options for brides and grooms. So, research such brands and find the best winter wear for your special day to save yourself from the chilling winter breeze and look the way you have always wanted.