20 Trendy Plus-Size Clothing Brands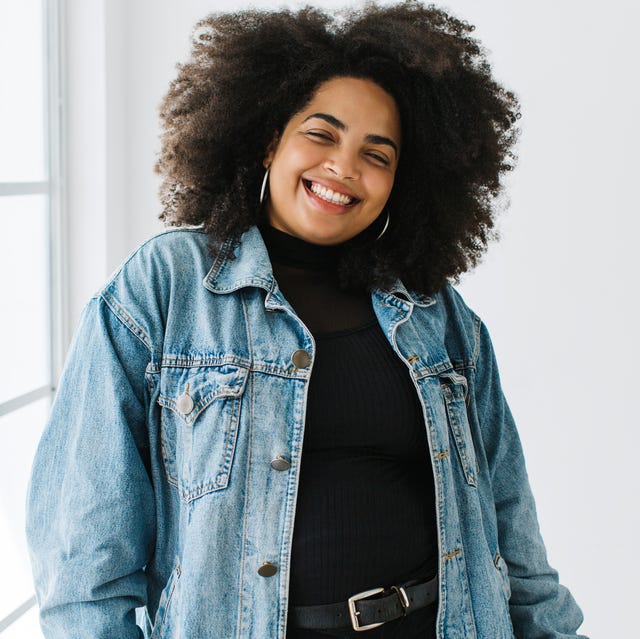 JLco – Julia AmaralGetty Images
In recent years, the fashion world has become much more body inclusive, with brands expanding and curating clothing lines, swimwear, and shapewear for plus-size bodies (and it's about damn time!). It goes without saying: All body types deserve to be seen and celebrated as they are. A diverse size range allows for plus-size customers to not only style themselves appropriately, but also to enjoy themselves while doing so—and remember, fashion is supposed to be fun! Let's be real: No one should have to experience a dressing-room meltdown because their respective jean size is unavailable.
While beauty standards have certainly evolved, a stark disparity between plus-size and straight-size options persists. Unlike folks who fit into standard sizing, who have an infinite amount of chic selections at their fingertips, all too often plus-size individuals are left with dowdy, archaic choices. Fashion is a means for self-expression and individuation. It's a key component of life that people of all shapes and sizes should be able to build a meaningful relationship with and enjoy. Not to mention, the age-old saying "Look good, feel good" holds more truth than meets the eye. Research has shown that our moods, self-esteem, and self-acceptance are directly impacted by what we wear. In fact, a study conducted at the University of Hertfordshire in 2012 showed that women dress for happiness, and are prone to wearing clothes that made them feel good when they're in a positive state of mind.
That's why we rounded up the best plus-size brands! Whether you're on the hunt for plus-size bras, dresses, pajamas, and a whole lot more in between, we've got you covered with these 20 trendy plus-size clothing brands.
Advertisement – Continue Reading Below
1
Best Designer Picks
Stripe Cotton Midi Tank Dress
11 Honore is an online-only store carrying sizes 12 to 24 and features a ton of designers, like Diane Von Furstenberg and Azeeza. Its mission is to give women the option to experience the best clothing, while celebrating and honoring their bodies and style. If you love the labels, stop and shop here. Bonus: Style experts are available to help determine the best size for you!
Led by a mother and daughter, Nic + Zoe are here to help illuminate the unique spark that makes you, well, you! The goal? To make clothes that make you feel unstoppable, like this classic midi skirt. It's a timeless piece that is elegant and chic.
3
Best Plus-Size Underwear
Deco Lace High-Rise Thong
Searching for plus-size undergarments? Well, consider your voyage complete. ThirdLove prides itself on canceling the notion that some sizes are better than others. Bra cup sizes range from A to H, and undies from XS to 3X, so you'll be sure to find what fits you best.
4
Boho Printed Maxi Dress
Nothing beats well-made, quality clothes! Love The Label is committed to body inclusivity, evident by its selection range from 16W to 26W. The wide variety of patterns, hues, and cuts ensures a fashion find for just about everyone.
5
Best Overall
Next-to-Naked Bodysuit
The tagline says it all: "Every style in every size, 00-40." Plus and straight sizes are rarely sold together, which is what makes Universal Standard so unique. The brand strives to end the segregation of fashion through inclusive sizing options, and we are here for it. Perfect for any occasion, Universal Standard has everything from loungewear to dresses and jumpsuits.
6
Best Workwear
Faux Leather V-Neck Dress
If you're wearing Eloquii clothes, expect heads to turn and jaws to drop—these fits are the definition of trendy. The workwear line is especially chic and features pantsuits, blouses, and dresses. Ranging from sizes 14-28, Eloquii is designed for curvy ladies who value simple and statement pieces alike.
7
Best Plus-Size Jeans
High-Rise Flare
Sculpted high-rise jeans? Ummm, yes please. Warp + Weft believes that jeans should fit right out of the box. That's why they fit-test each style on customers of all ages and sizes to get the perfect fit in sizes 00-24.
8
Best Plus-Size Activewear
Pro 365 Leggings
Everyone needs a staple pair of leggings, and this style is available up to a size 3x. Whether you're working out or lounging, you can never go wrong in a light compression fabric. Trust us, you won't regret choosing Nike for all your exercise wants and needs!
9
Opulent Faux-Wrap Dress
Founded in 1999, City Chic paved the way for plus-size fashion. It embodies a bold, sexy look that fits in all of the right places. This modern wrap dress is especially glamorous, with its tulip hemline, elbow sleeves, and matching belt (anyone else can't help but think of fall fashion?).
10
Best Basics
Ribbed Long Slip Dress
Kim Kardashian's infamous clothing line, SKIMS, features underwear, loungewear, and shapewear for all bodies, evident by this scoopneck slip dress. Flattering for all body types, it will comfortably hug your body. Sizes range from 00-26 with eight different color options.
11
Best Plus-Size Swimwear
Draped Bikini Swim Top
Summer is right around the corner, so it's time to purchase those bathing suits you've been eyeing! At Soma, "it's not about the runway, it's about the real way." The brand has swimsuits up to an XXL, as well as a variety of beach cover-ups, so you can top off your look.
12
Best Plus-Size Loungewear
Peachy Jersey Pajamas
This fit is cancel-all-your-plans-to-stay-in-and-snuggle worthy. PJ Salvage's Cozy Plus line includes the lounge sets of your dreams. The brand believes in "investing in rest," and values downtime as one of the greatest luxuries in life, irrespective of one's body size.
13
Lightspun Pull-On Shorts
These lavender shorts are speaking to us, with their high waist, open legs, and handy pockets (insert heart-eye emoji). While Madewell has an extensive plus-size inventory online, IRL, the stores only carry a selection of plus denim—though the goal is to offer the entire plus collection in stores and online.
14
Best Luxury Pick
Citta Striped Sleeveless Blazer
Made in Italy, this trendy fit comes with a price tag. Designer Marina Rinaldi loves women who are proud of their bodies, which is why she created a brand that appreciates female beauty in all shapes and sizes. If your style is upscale and classy, this is your match!
15
Contour Faux-Shearling Jacket
Cofounded by Khloe Kardashian, Good American is committed to challenging industry norms to feature collections that are 100 percent inclusive, always. While particularly known for its denim jeans, this faux jacket is also a hit. How soft and cuddly does it look?!
It's no surprise that UGG offers all things cozy! You will literally slip into the soft cotton robe, which has sizes available up to 3x. The varied size range allows for max inclusivity.
17
Rolling Stones 1978 Boyfriend Graphic Tee
If you could wear graphic tees all day every day, allow us to introduce you to Daydreamer. This Cali-based brand has something for everyone with sizes from XS-3X. Featuring all your fave singers and bands, like Blondie, Led Zeppelin, and more, you'll be channeling your inner rock star in no time.
Period underwear that works for all body shapes and sizes (woohoo!). Thinx spent two years crafting its plus-size collection to make sure it had a comfortable, smooth fit in all the right places. The goal was to make sure all customers felt confident and protected. Sizes range from XS to 4X.
19
Short-Sleeved Wrap-Top Jumpsuit
You can never go wrong with an olive jumpsuit! Cut from supple jersey, this fit can easily take you from day to night. Not to mention, sizing extends to 24W.
20
Flutter-Sleeve Crossover Georgette Tunic Top
For high quality, look no further than Vince Camuto. This top is one of the many plus-size items from the iconic designer. The ruffled statement sleeves are stunning, much like the crossover hem.
This content is created and maintained by a third party, and imported onto this page to help users provide their email addresses. You may be able to find more information about this and similar content at piano.io
Advertisement – Continue Reading Below